The Ross Mitchell Band
in
HONG KONG 1997
Ross Mitchell, His Band And Singers departed from England on Saturday 20th September 1997 for their fourth visit to Hong Kong, having been invited once again by entrepreneur Pearl Chan on behalf of the Hong Kong Urban Council.
In the company of five international dance couples their first stop was Macau where they rehearsed with the couples and performed one show. In previous years the band has played all the music for the couples demonstrations but on this visit because the organisers felt it to be a good idea to have some public dancing most of the dancers performed to CD tracks and the band played three half hour sessions for public dancing.
Then it was to Hong Kong for three shows in the Queen Elizabeth Stadium on Hong Kong Island. The Hong Kong people seem to love their dancing and the band and dancers enjoyed another wonderful experience.
Below are some pictures taken during the trip.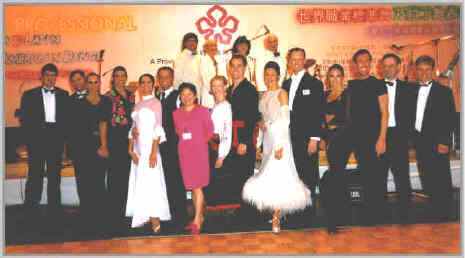 The Hong Kong Team '97
(Back row L to R) Steve Pert (RM Band), Vicky Spence (RM Band),
Lynn Alice (RM Band), Ross Mitchell
(Front row L to R) Neil Angilley (RM Band), Bill Hill (RM Band),
Shirley Ballas & Corky Ballas, Alessia Manfredini & Massimo Giorgianni,
Pearl Chan (Organiser), Sandy Reynolds & Ashley Green,
Ann Jonsson & Paul Wilson, Aleksandra Gisher & Peter Sidall,
David Burley (RM Band), Jeffrey Lardner (RM Band)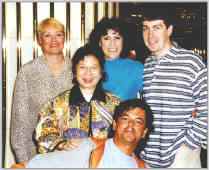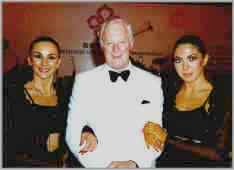 (L to R) Vicky Spence, Pearl Chan,
Lynn Alice, Steve Pert, Neil Angilley

(L to R) Shirley Ballas, Ross Mitchell,
Aleksandra Gisher (Who's a lucky boy then)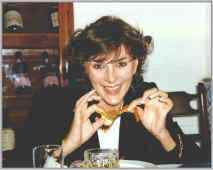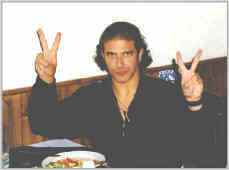 Shirley Ballas
(A finger lickin' time)

Corky Ballas
(Everything's fine by him)

Ross Mitchell His Band And Singers
Telephone: +44 (0)1252 629 740
email: ROSS MITCHELL BAND