R O S S M I T C H E L L
H I S B A N D A N D S I N G E R S
and
ROSS MITCHELL'S DANCE AND LISTEN ORCHESTRA
BALLROOM DANCE MUSIC
Ross is a World renowned bandleader having appeared in America, Canada, Russia, China, Hong Kong, Macau,
Singapore, Indonesia, Australia, Denmark, Norway, France, Italy with his musicians playing for many Grand Balls,
Dance Competitions, Festivals and other major events. EMAIL: ROSS MITCHELL
Ross Mitchell (PHF) is a member of the Rotary Club of Fleet, Hampshire UK. www.fleetrotary.org.uk

MUSIC PROUDLY MADE IN BRITAIN AND PLAYED ALL OVER THE WORLD
The 66th International from the Royal Albert Hall
on Thursday 11th October 2018 has now taken place - but you can still see it all
at DSI TV - go to https://dsi-london.tv to subscribe and more details
The 'Best Dancers, Best Bands and great TV production" watch at home in your armchair.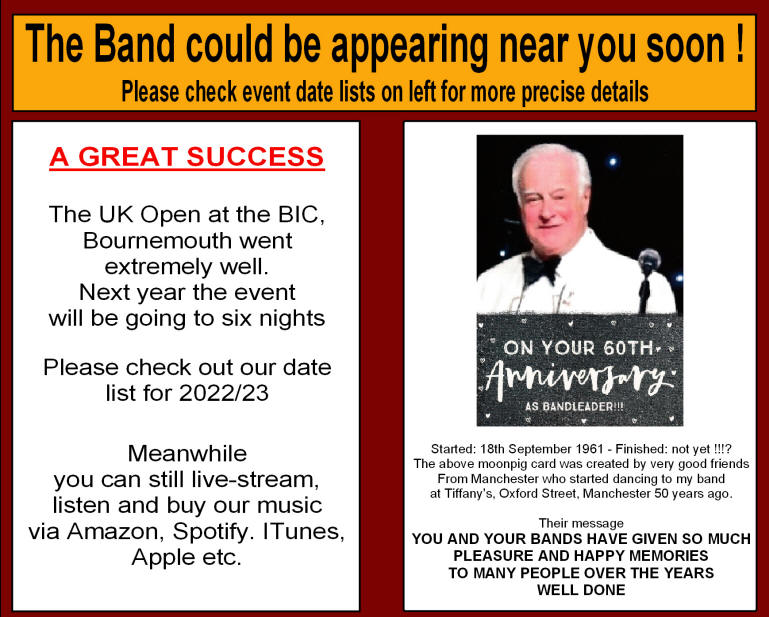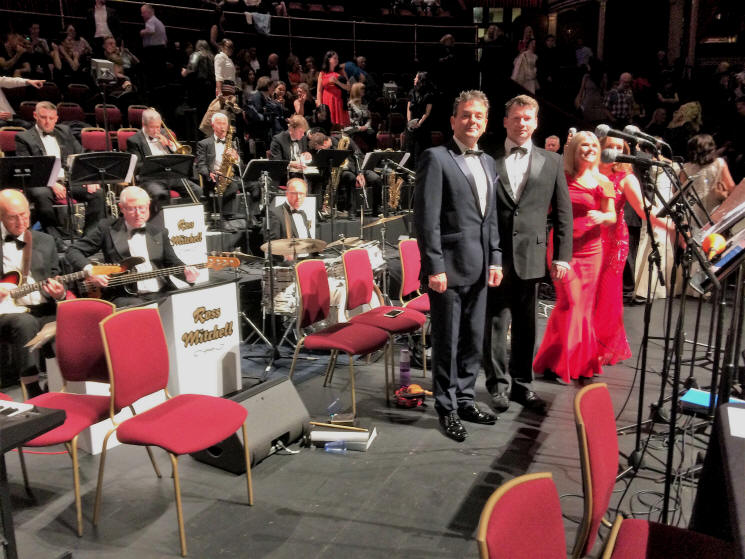 The International Championships Royal Albert Hall 11th October 2018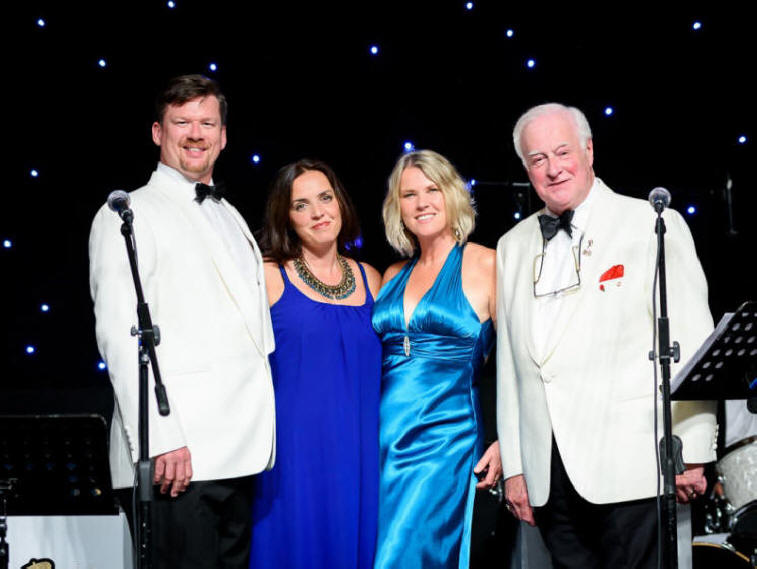 David Combes - Caroline Rochfort - Yona Dunsford - Ross Mitchell
photography by http://www.andrewdavidphotography.co.uk/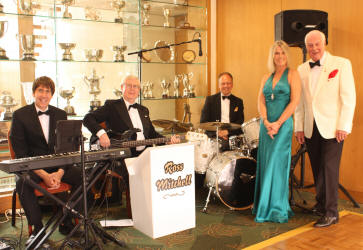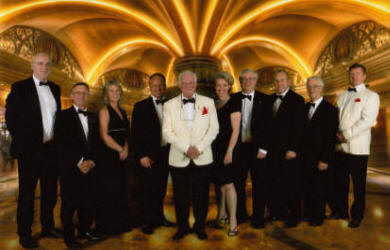 The Five Piece Band The Ten Piece Band

The United Kingdom's foremost dance bands for
Corporate Functions, Weddings, School Balls,
Grand Balls, Private Parties, Ballroom Dancing Events
and Professional and Amateur Dancing Competitions
Please click on the left for your choice of enquiry

Contact :- Telephone, Email.
Tel: +44 (0) 1252 629 740
email: ROSS MITCHELL

CLICK HERE for the Dance and Listen Limited website featuring music recorded
by Ross Mitchell His Band And Singers and the Dance And Listen Orchestra