MOSCOW - MAY 2014

The Band was invited to play for the 'Venski Bal Moskva' held in the Gostinii Dvor Entertainment Centre,
Moscow, Russia (this centre has the biggest suspended ceiling in Europe). The date was Friday 30th May.
Two Thousand people attended this marvellous evening which commenced at 7.30pm and ended at 5am.
The Moscow Symphony Orchestra (80 musicians) played from 8pm to 12 midnight.
Then the 16 piece Ross Mitchell Band played from 12.10am until 3.40am non stop, a long time you
may say but such was the exuberance of the Russian crowd the time passed very quickly.
We played our normal dance programme and everyone danced all the time. During the night apart
from the MSO there where more traditional Russian bands playing and entertaining.
The audience had a full 5 course meal during the evening and they danced to the MSO playing Viennese
Waltzes and Polkas.

The whole event was quite spectacular and the band agreed that Moscow was a very special City with the
Russian organizers making our short stay extremely enjoyable.
The Temperature was in the mid 20s all the time so making a perfect weekend.
Before we left the building the organisers re-booked the band for next year Saturday 6th June 2015

Below are pictures taken in Moscow by various members of the band.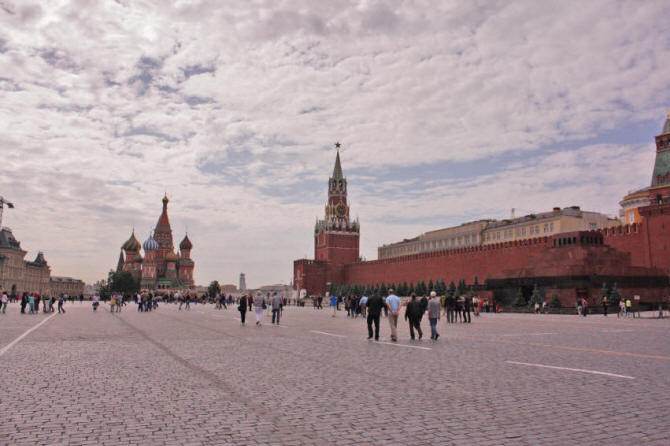 Red Square and the Kremlin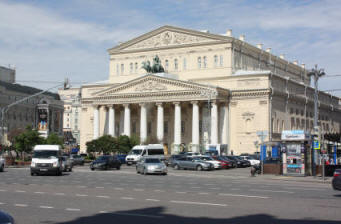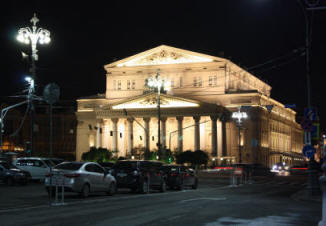 Bolshoi Theatre by day Bolshoi Theatre by night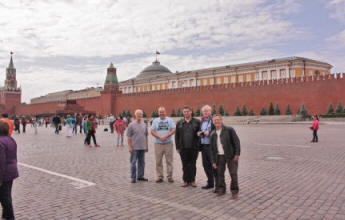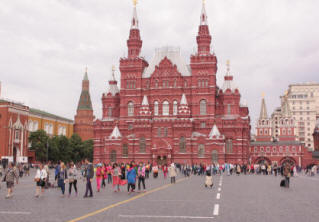 Musicians: Ken Fordham, Dave Land, Adam Linsey, Building in Red Square
Ken Austen, Paul Nightingale (Road Manager) outside the Kremlin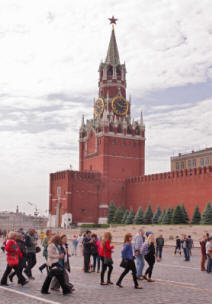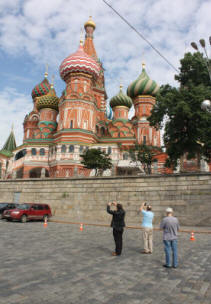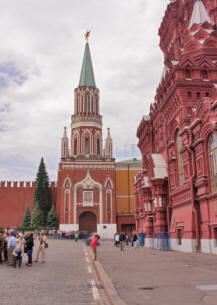 More beautiful buildings in and around Red Square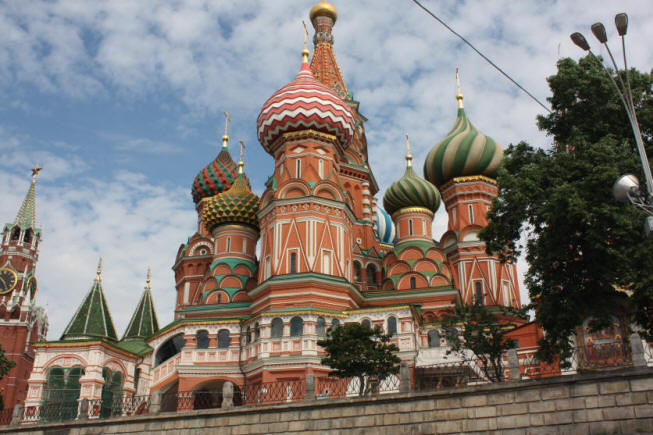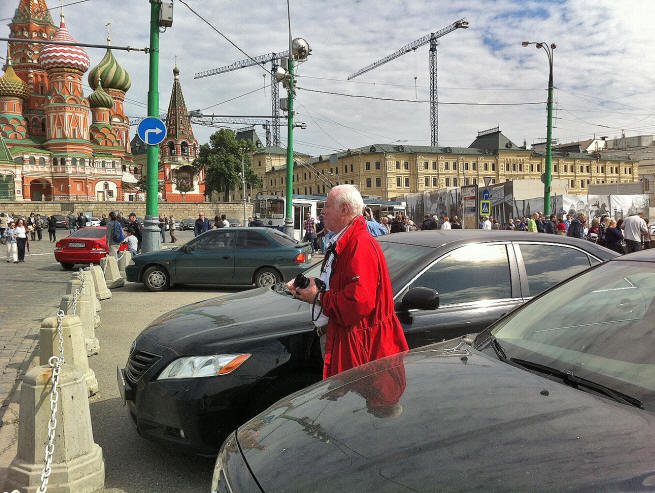 Ross caught surveying the sights (note the cranes in the background)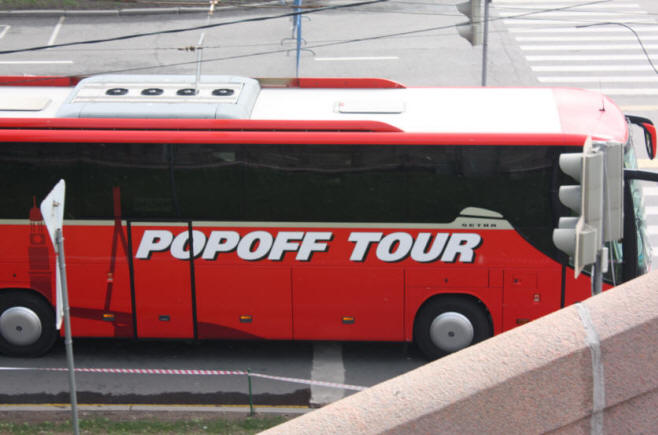 Only in Russia

Picture below inside the Gostinii Dvor Entertainment Centre (rehearsals)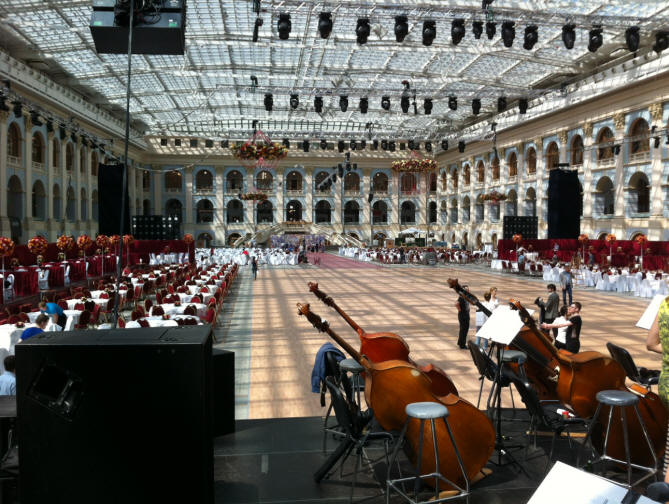 Pictures below during performance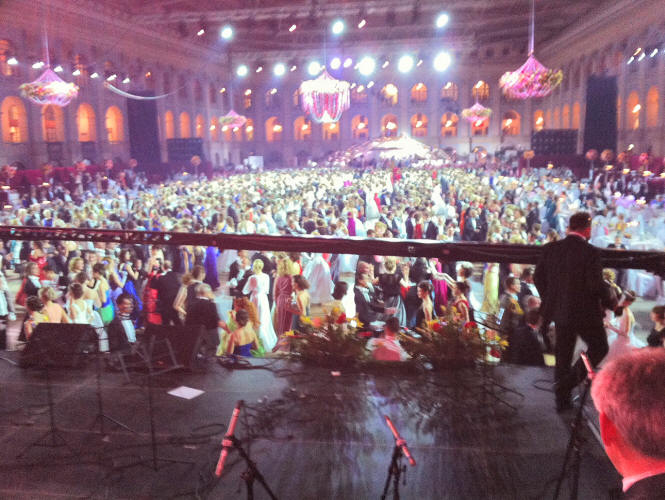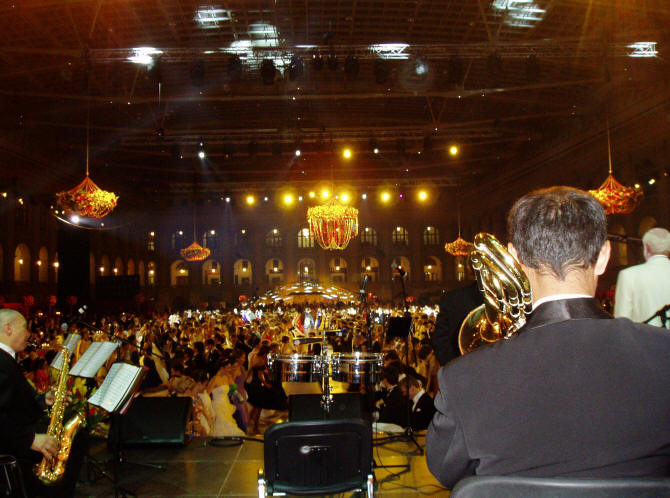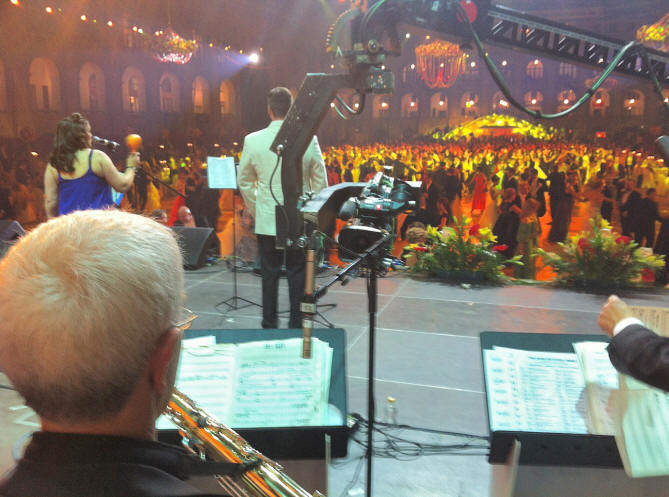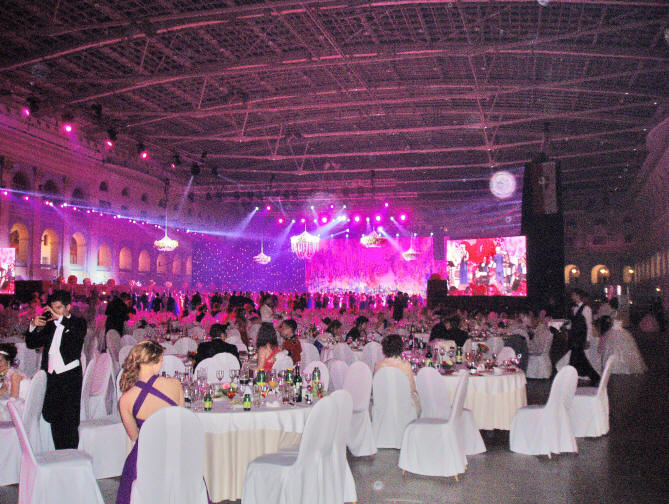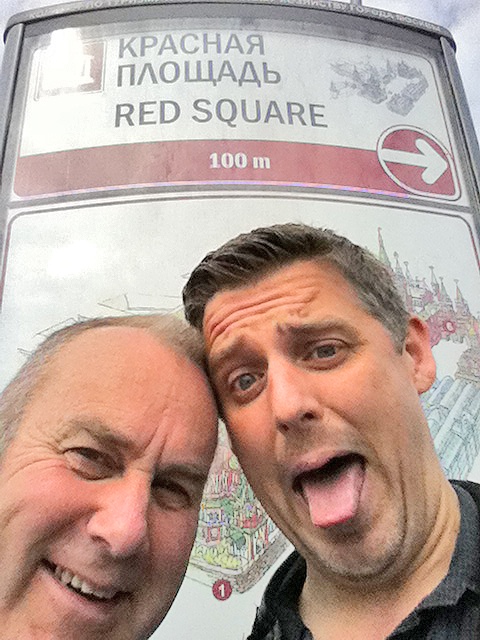 It had to be done - Dave and Adam (Trumpets of course !)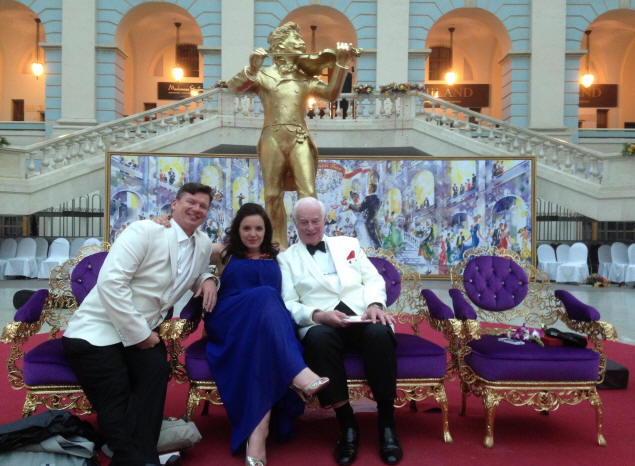 End of the night 5.00am David, Caroline and Ross (Tired but happy !)

BACK TO OPENING PAGE